Sharing knowledge as a basis for conversation.
Together with you, we create a market survey in which new or current customers participate. The results of the market research are presented in a benchmark report.
participation in research
Our roadmap
The probability of sales conversion based on our appointments is high. On average, 40% of the target group participates in research (participation is an appointment). Furthermore, our clients indicate that 47% of the appointments result in a new customer or upsell.
Step 1: Strategic sessions
Together with your team, we take a close look at your proposition in strategic sessions and shape it into an inspiring market research.
The subject of the market research is often diverse, such as: research among prospects, research among current customers or international research.
Through desk research in our databases, we carefully compose the target group of potential participants and can start with the market research.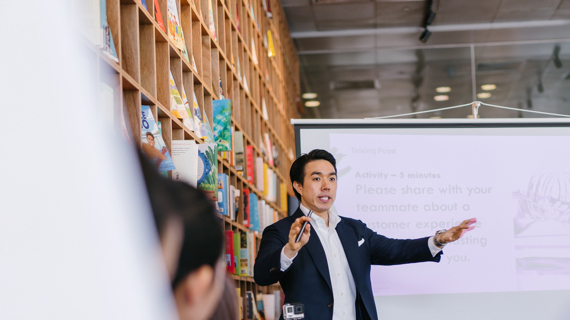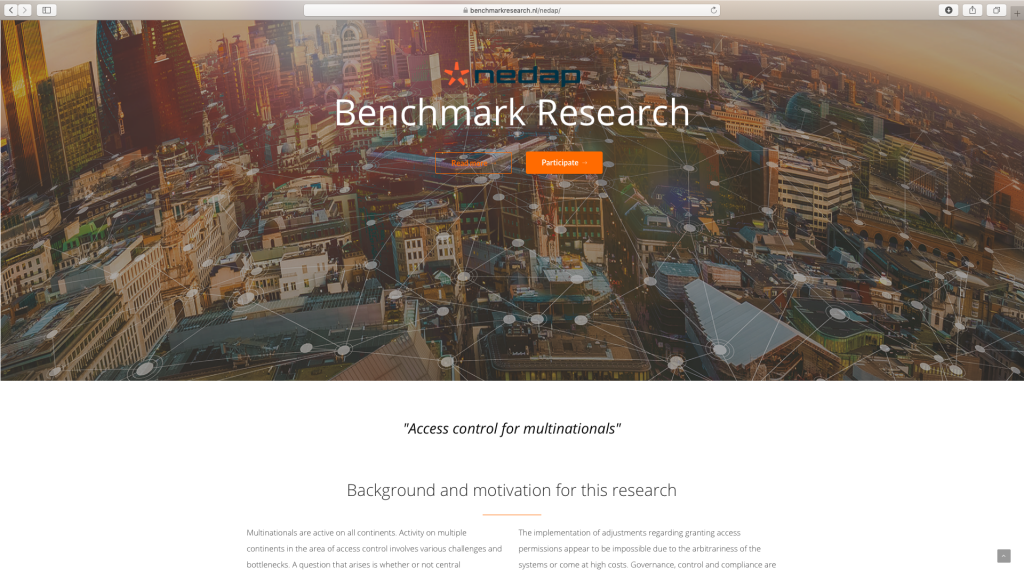 Step 2: Start research
Researchers from The Blue Hour approach potential and/or current clients on behalf of your organisation and ask to participate in market research. On average, almost 40% of your target group participate in market research and almost all participations result in an appointment.
Participants are directed to an online landing page where all communication and pages are designed according to your unique house style.
Step 3: Report & appointment
After a participant has completed your market research, a fully personalised benchmark report is produced in your house style. With the benchmark report, your respondent can compare himself with other anonymous participants.
To hand over the report to your respondent, we make a personal appointment for you and the participating interviewer.
The appointment is experienced as an advisory meeting rather than a sales meeting, nevertheless, our clients indicate that there is a lot of work to be done in the meeting. Nonetheless, our customers mention that in 47% of all the cases a lasting relationship arises.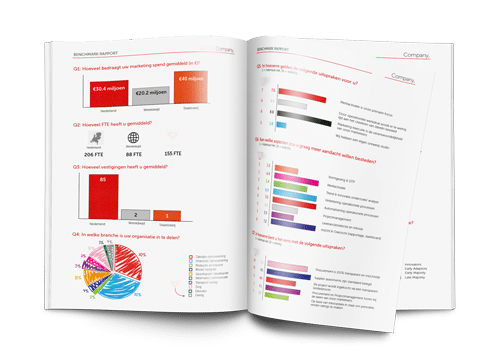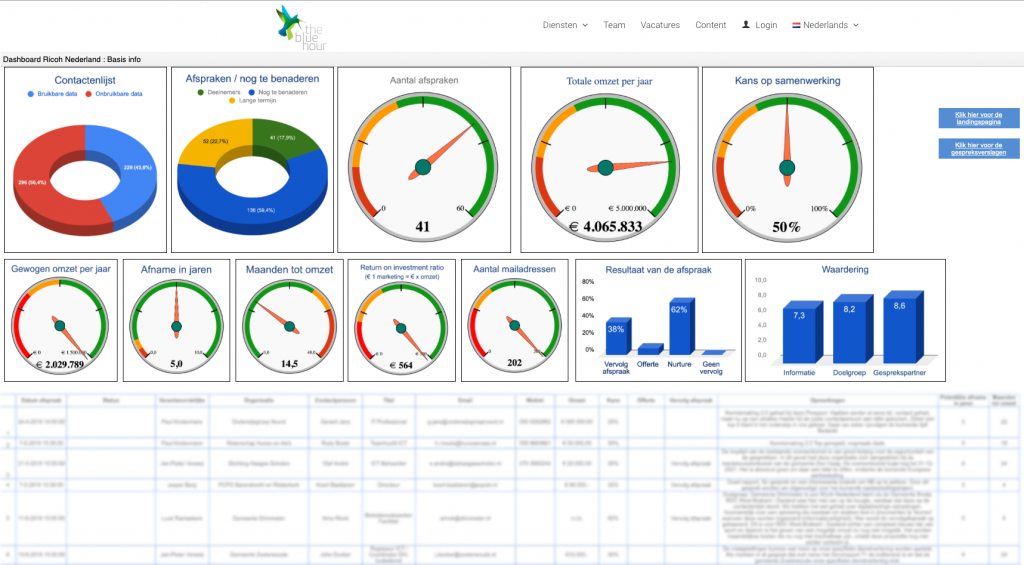 Step 4: Sales support & dashboard
After the benchmark report and scheduling in the appointment, our work does not stop. All achievements of the market research and your sales team are tracked real time and online in a dashboard we developed. In this dashboard you can see actual feedback from your account managers as well as the return on investment.
Jurrien van der Rest
HPe (Central Point)
"Possibly interesting for an account manager from HPe in Finland. Piece of turnover will possibly be made on mobile products. "
Stephan de Roodt
Proxy Managed Services BV
"Discussed partner and his colleague would like to join Proxy, 2 October follow-up meeting scheduled."
Bas ter Heurne
PQR B.V.
"Interview report was useful and provided a good guide for a substantive discussion."
Mark Jenster
ASP4all Hosting BV
"* indicated that the interview with Monique was experienced as very positive and that it radiated great expertise and good preparation."
Jeroen Kortsmit
Alphatron Marine
"* is a progressive company though. Asked about LED camera system in locks, training and wants to know more about life cycle support. Very positive conversation with someone from DMU."
Bernard Holleman
Hitachi Data Systems
"*Hospital also very happy with the survey. They found the focus of the topics interesting and useful. "
Rob van Leeuwen
PQR
"Everything is outsourced at *, currently have a Citrix performance challenge, for this we asked our opinion, this may lead to an order."
Marina Berendsen
ARTO Recruitment
"The next vacancy they recruit for externally they will use us."
Annoeska Schievink
Arto recruitment
"The respondent indicated that the conversation with Dylan was very enjoyable and that she found it an interesting study."
Ron Brinckman
iPROFS
"These are the ideal appointments :)"
Kevin Dessens
PQR (Commvault - Nutanix)
"A very nice and open conversation with possibilities for the future in the field of Microsoft."
Koen
Axians
"There was a click, company was very unaware of the impact of IT."
Dennis van der Zalm
HRMFinance B.V.
"Possibly a labour cost subsidy scan, far future maybe payroll."
Han Rademaker
PQR (Citrix)
"Good lead, by the book."