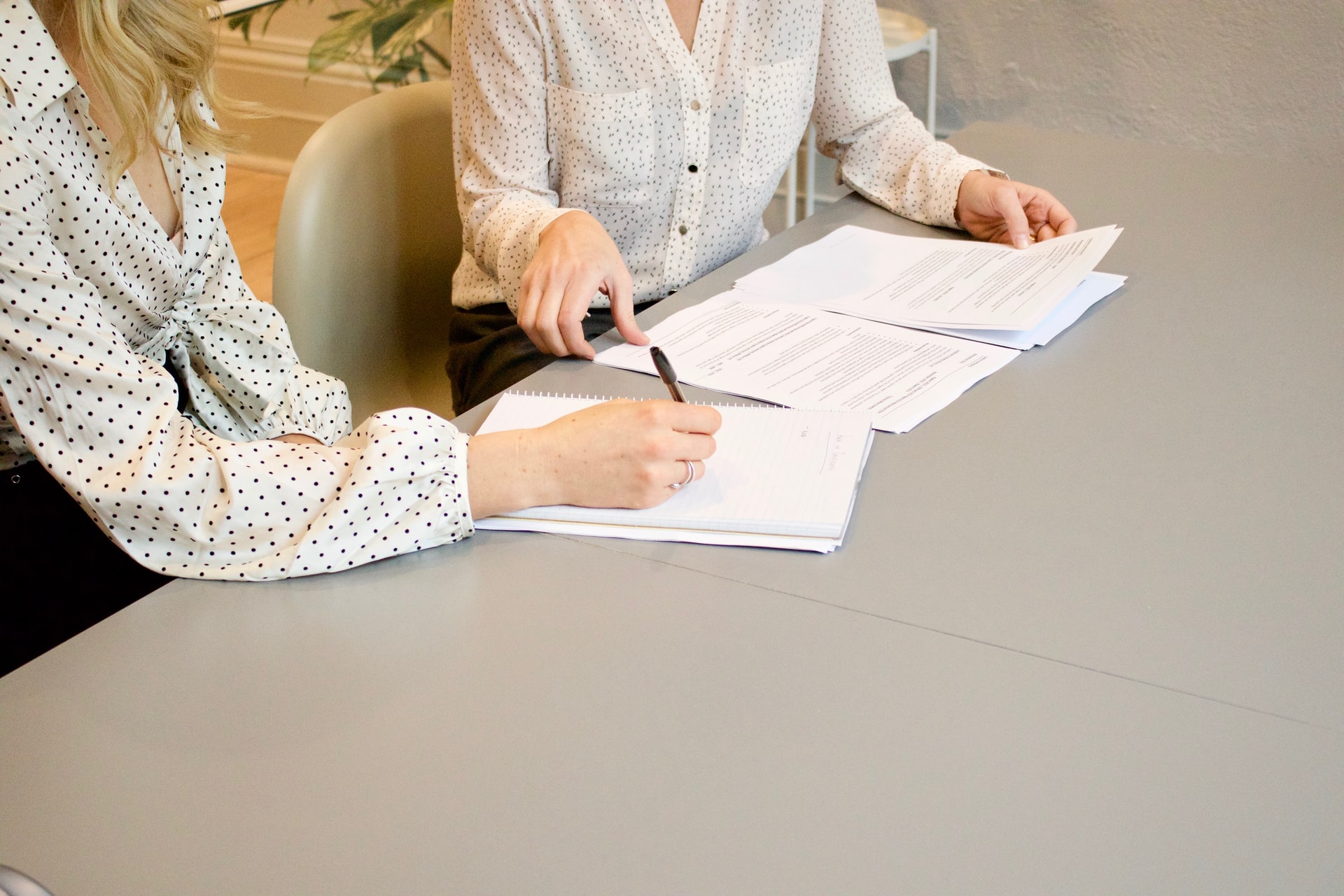 Consultancy
We help you to increase your lead conversion and take your sales and marketing organisation to the next level.
Roadmap
Based on your desired situation, objectives are determined via strategic and substantive sessions with your team. These are then laid out in a visual and supported step-by-step plan that works alongside the daily activities.
Coaching
By setting tangible goals for each individual, your employees will collectively achieve the desired results. The Blue Hour secures these results by supporting where needed.
Reporting
You will receive extensive progress reports in your own portal. Not only will you find the project planning here, you will also be able to see the interim results achieved.
Roadmap & coaching
Customer contact is a profession in its own right and of enormous importance for the growth and progression of your company. This is where the transition from need to delivery takes place. A good marketing & sales organisation is transparent, controllable and highly visible to your customers and relations.
Although automation is becoming increasingly important in this process, the people in front of and behind the scenes remain key to establishing long-term relationships with your target group. It is often there that the nuances lie that make a potential customer choose your product or service.
By means of our unique Roadmap, we take your employees into your future vision. Through substantive sessions, we ensure that your employees become involved and inspired to move your sales and marketing activities to the next phase as a team and as individuals.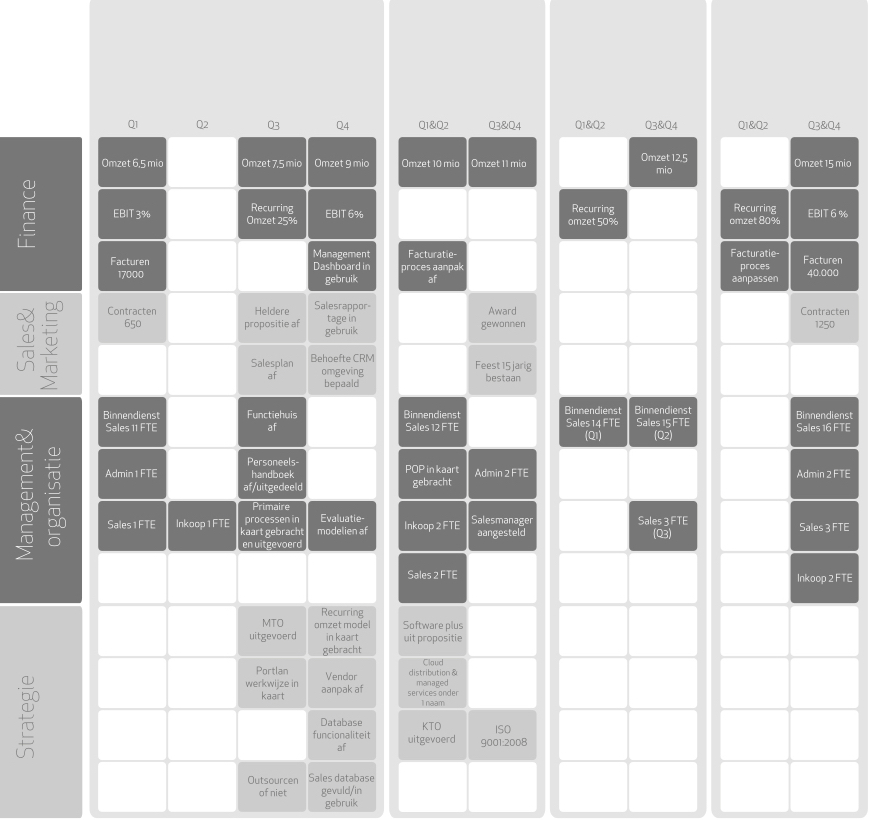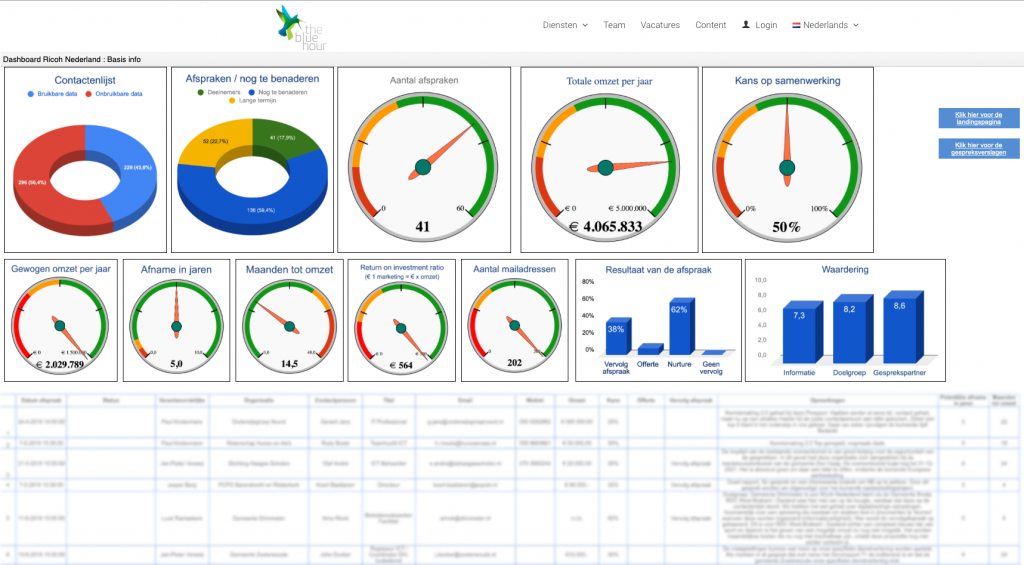 Measurability
Your challenge may lie within increasing your sales conversionIn increasing contact moments with your customers, or in improving the cooperation between your sales and marketing departments. All these questions ultimately have a measurable component at their base. We take these components as a starting point and show you the improvement at the end of each objective achieved.
Through digital reporting in your own progress portal, you can not only follow the process in real time, but also the intermediate steps per individual, deadlines and successes achieved. This allows you to continuously follow the movement towards change. Want to see how we do it? Take part in our market research and we will be happy to come and explain